Life is Better in Parker With Air Conditioning, Heating, and Plumbing From Nytech Heating and Cooling
Once called Pine Grove, Parker has historic roots that extend back to 1862. Parker was a stop along the Cherokee Trail where a lone room building became a lifeline: a place to send mail, purchase provisions, and leave messages. Today, Parker is a thriving community of over 64,000 and maintains a "hometown" feel. With a thriving downtown, as well as many cultural and recreational activities, Parker is poised as a great spot to live in Colorado.
Generally, the temperatures in Parker range from 14 degrees in December to the upper 80s in July. The lowest temperature on record for the Denver area was -25 degrees F in December of 1990 while the highest recorded temperature was 105 degrees F in June of 2018. In climates like this, it's essential to have an HVAC company you can trust. Nytech Heating and Cooling is passionate about your comfort.
Give Nytech Heating and Cooling a call today.
Nytech Heating and Cooling Providing HVAC Solutions for Homeowners in Parker since 1997
AO Smith Water Heater Replacement – Biscuit Root Drive in Parker

A longtime customer of Nytech decided it was finally time to replace their old, inefficient water heater, so they called us up to schedule a water heater replacement proposal. After going over their options, they picked the water heater that best suited their household and scheduled a replacement for the following day. We returned and removed the old water heater and installed an AO Smith 40 gallon water heater. The new unit was placed in a small pan and the expansion tank was moved into washing room, near shutoff. Our customer is excited for higher efficiency and headache-free hot water in the future!

Full Lennox System Replacement – Leesburg Road in Parker

We got a no-heat call from a new customer and went straight to work. Upon arrival, we found no heat due to the blower motor failing and multiple parts, such as the ignitor, gasket, and blower wheel all beyond the point of a reliable cleaning and repair. Due to the age and condition of the system, a replacement was recommended. The customer agreed, and wanted to be quoted for air conditioning installation too, as their house didn't have any air conditioning installed. We returned and installed a full Lennox system, including a Lennox Single Stage, Mid-Efficiency Air Conditioner and Lennox Standard Efficiency, Single Stage Furnace plus a Sensi Wifi thermostat. Our new, happy customer can relax in total comfort (and enjoy their new air conditioning in the summer months!) with their full system replacement knowing that it's backed by all of our Golden Guarantees.

Full Lennox System Replacement – Dove Ridge Way in Parker

A new customer to Nytech was calling around to get air conditioning replacement quotes and scheduled a free consultation with us. After providing them with multiple replacement options, they decided to move forward with us for a full system replacement. We installed a new Lennox furnace and A/C with a full duct mod and added a new return and two new supply runs. This included the removal of the old equipment and setting the new units level with slight pitch towards the drain lines. We sealed up at all new joints, ran new high efficiency flue pipes, redid the gas line adding a sediment trap, rewired in all high and low voltages, and ran new drain lines for the furnace and A/C. We ran a new line set and tested for leaks. After the installation was complete, we ran a combustion analysis and static pressure test to ensure safe and efficient operation and our new, happy customer can relax in total comfort with their full system replacement knowing that it's backed by all of our Golden Guarantees.

Lennox A/C and Furnace Unit Installation, Glacier Park Circle, Parker CO

We were called out to a home on Glacier Park Circle to find that the entire HVAC system struggles - the heating isn't great and AC isn't great. These systems were 20+ years old and in bad shape. The owners decided to replace the entire unit with a single-stage furnace and a single-stage A/C Lennox HVAC system as well as a new coil. All components are covered by our awesome Golden Guarantees. We are pleased these customers will be living in comfort for every season Colorado has in store.
For Your Indoor Comfort Needs in Parker, Nytech Heating and Cooling Is There
At Nytech Heating and Cooling, we're passionate about providing great service to our customers, and that shows in everything we do. From the moment you contact our team for heating or AC repair, maintenance, or installation, you'll work with qualified HVAC experts who care about your indoor comfort. We value your time. Our main goal is to resolve your HVAC problems quickly and at a great price.
Our Guarantees Cover More Than the Equipment:
We Value Your Time Guarantee
We Value Your Safety Guarantee
We Value Your Home Guarantee
Workmanship Guarantee
"No Lemon" Guarantee
"No Surprises" Guarantee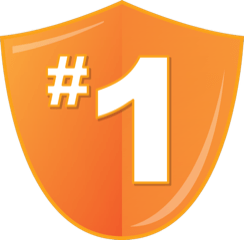 All-Inclusive - Covers it All - One Year "Test Drive" Guarantee
If you are unhappy with your installation and we cannot fix it, we will remove the system and refund 100% of your original investment at any time during the first year - PERIOD!
Nytech Heating and Cooling Wants to be Your HVAC Specialist. Call
303-663-6840
Now
We Are Nytech Heating and Cooling, A Name You Can Trust
Your feedback counts! Everyone loves a compliment, and they're important because they reinforce excellence. But, criticism is often more valuable, as it points to opportunities to serve you better. We love when our customers talk to us. It's the only way we can ensure your satisfaction…and that is what matters most.