Your #1 Choice for Air Conditioning, Heating & Plumbing in Castle Pines, CO
Castle Pines is located 20 miles south of Denver and is a relatively new city, nestled in the beautiful landscape of central Colorado. It was incorporated in February of 2008 and now boasts a population of over 14,000 citizens. Castle Pines maintains a small-town feel while having the amenities of a large city close by, making it an excellent place to settle down and enjoy life.
Generally, the temperatures in Castle Pines range from 14 degrees in January to the mid-80s in July. The lowest temperature on record for the Denver area was -25 degrees F in December of 1990 while the highest recorded temperature was 105 degrees F in June of 2018. In climates like this, it's essential to have an HVAC company you can trust. Nytech Heating and Cooling is passionate about your comfort.
Contact
Nytech Heating and Cooling Today and See What We Can Do For You
Nytech Heating and Cooling Providing HVAC Solutions for Homeowners in Castle Pines since 1997
For Your Indoor Comfort Needs in Castle Pines, Nytech Heating and Cooling Is There
At Nytech Heating and Cooling, we're passionate about providing great service to our customers, and that shows in everything we do. From the moment you contact our team for heating or AC repair, maintenance, or installation, you'll work with qualified HVAC experts who care about your indoor comfort. We value your time. Our main goal is to resolve your HVAC problems quickly and at a great price.
Our Guarantees Cover More Than the Equipment:
We Value Your Time Guarantee
We Value Your Safety Guarantee
We Value Your Home Guarantee
Workmanship Guarantee
"No Lemon" Guarantee
"No Surprises" Guarantee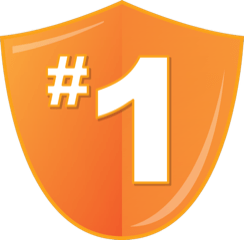 All-Inclusive - Covers it All - One Year "Test Drive" Guarantee
If you are unhappy with your installation and we cannot fix it, we will remove the system and refund 100% of your original investment at any time during the first year - PERIOD!
We Are Nytech Heating and Cooling, A Name You Can Trust
Your feedback counts! Everyone loves a compliment, and they're important because they reinforce excellence. But, criticism is often more valuable, as it points to opportunities to serve you better. We love when our customers talk to us. It's the only way we can ensure your satisfaction…and that is what matters most.