Living in Castle Rock, CO, is Better With Indoor Comfort Systems From Nytech Heating and Cooling
Castle Rock was first settled in the 1870s. It is named for the prominent rock formation that overlooks the town. The discovery of rhyolite nearby is what put Castle Rock on the map and made it an important station for north-south railroad traffic. Nowadays, Castle Rock is a thriving community bubbling with interesting, quirky, fun, and beautiful places to visit and activities to do. Between entertainment and farmers markets as well as outlet shopping and dozens of outside activities like ziplines and hiking, there is truly something for everyone.
The lowest temperature on record for Castle Rock was -37 degrees F in January of 1913, while the highest recorded temperature was 102 degrees F in July of 2022. Generally, the temperatures range from 15 degrees F to the upper '80s throughout the year. With such a wide range of differing climates, it is important to have an HVAC company you can trust. Nytech Heating and Cooling is passionate about your comfort.
Nytech Heating and Cooling Providing HVAC Solutions for Homeowners in Castle Rock since 1997
Boiler Water Heater Combo Morgan Place Castle Rock CO

Customer called for boiler service due to the moisture sensor not working on the driveway system. Our technician performed a thorough diagnostic and found several issues including a failed ignitor, failed sensors, and a leaky boiler. Due to age and repair cost our customer decided to replace the system. We installed a new modulating boiler with a 46-gallon water heater. Our customer will enjoy years of reliable heat and hot water!

Boiler Replacement Henry Ct in Castle Rock CO

During a diagnostic visit, our technician found that the original installation of the boiler had been done incorrectly. The incorrect installation was driving up energy costs and causing comfort issues. Our customer wanted to replace the system with a new high-efficiency modulating boiler to improve efficiency, energy savings, and comfort. We completed the installation of the boiler and zoning system so our customer will enjoy years of comfort and reliable service.

Full System Replacement – Fareham Court in Castle Rock

A longtime customer of ours who is also a Total Care Club member scheduled their annual heating maintenance appointment for their 19 year old furnace. Like every maintenance appointment, our tech performed a combustion and heat analysis and discovered that the blower motor was leaking oil and ignitor was flecking. They spoke to the homeowner about the pros and cons of repairs vs replacement, and the homeowner decided to move forward with setting up a comfort consultation for a furnace replacement. The techs at Nytech replaced both the furnace and air conditioner and added a humidifier and new Sensi-Touch thermostat for the ultimate upgrade in home comfort. The Lennox furnace is a standard efficiency, multi-stage variable speed furnace and the Lennox a/c is a single stage, mid efficiency air conditioner. This new system is backed by our Golden Guarantees.

Daikin Furnace Replacement – Coach House Loop in Castle Rock

We were called out on a no heat repair call on a cold March day and got straight to work. Upon diagnosis, our techs discovered the induced draft motor spinning without load, which was caused broken fan assembly pieces inside its housing. They also noted rust on the top of the blower deck, which lead them to inspect the secondary heat exchanger. To their surprise, they discovered the secondary heat exchanger had failed, which brings the potential for the furnace to have carbon monoxide related issues and/or flame roll out issues. Both the induced draft motor and the heat exchanger would need to be fully replaced in order to bring system back into safe operation. These repairs exceed the value of the furnace, so it was recommended to replace the furnace instead of repair, and the replacement was scheduled for the next day. We replaced their furnace with a high efficiency Daikin furnace and custom plenum. This new system is backed by our Golden Guarantees.
For Your Indoor Comfort Needs in Castle Rock, Nytech Heating and Cooling Is There
At Nytech Heating and Cooling, we're passionate about providing great service to our customers, and that shows in everything we do. From the moment you contact our team for heating or AC repair, maintenance, or installation, you'll work with qualified HVAC experts who care about your indoor comfort. We value your time. Our main goal is to resolve your HVAC problems quickly and at a great price.
Our Guarantees Cover More Than the Equipment:
We Value Your Time Guarantee
We Value Your Safety Guarantee
We Value Your Home Guarantee
Workmanship Guarantee
"No Lemon" Guarantee
"No Surprises" Guarantee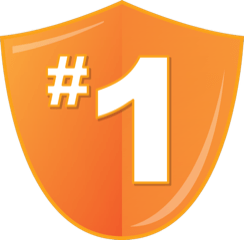 All-Inclusive - Covers it All - One Year "Test Drive" Guarantee
If you are unhappy with your installation and we cannot fix it, we will remove the system and refund 100% of your original investment at any time during the first year - PERIOD!
Nytech Heating and Cooling Wants to be Your HVAC Specialist. Call
303-663-6840
.
We Are Nytech Heating and Cooling, A Name You Can Trust
Your feedback counts! Everyone loves a compliment, and they're important because they reinforce excellence. But, criticism is often more valuable, as it points to opportunities to serve you better. We love when our customers talk to us. It's the only way we can ensure your satisfaction…and that is what matters most.