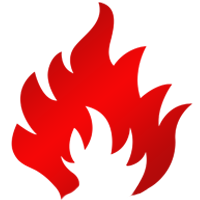 Heating
REPAIR • REPLACEMENT • MAINTENANCE
Residential & Commercial Heater Services
If you need heater services in the Castle Rock area, trust Nytech Heating and Cooling. We've been providing HVAC [(heater, ventilation, and air conditioning) or the technology of indoor and vehicular environmental comfort] repair, installation, and maintenance for over a decade. We're standing by to provide you with our fast, affordable service. The Nytech team understands heating systems, including furnaces and heat pumps, inside and out, and our service trucks are loaded with parts so you won't be kept waiting. We also use the latest in HVAC technology to quickly identify trouble spots, and we always provide our customers with all of their heating service options so that they can make the choices that are right for their specific needs.
Nytech Heater Service Guarantee
When you partner with Nytech Heating and Cooling for Castle Rock heater services, you'll receive our 100% satisfaction guarantee. If you aren't completely happy with our people, our products, and our service, we'll work with you to make things right, right away. We value your time and your business, and we work hard to go the extra mile to provide affordable heating service solutions in the Castle Rock region. Day or night, we promise to always deliver stellar customer service, fast response times, and quality heater products, including heat pumps, from top manufacturers in the HVAC industry.
Castle Rock Heater Services
high efficiency furnace
indoor air quality
coil and duct sanitation
home protection- smoke alarms, co detector,
whole house surge protector
whole house humidifier
duct repair/ reroute/ modification
wifi / smartphone thermostats
residential zoning systems
ductless mini systems
weather sealing/ home efficiency
thermostat service
filter replacement
New Furnace or Heat Pump Saves Money
Nytech Heating and Cooling also wants to save you money, and we have new and replacement furnaces and heat pumps to help you do just that. If your heating system is over 15 years old, you may be throwing away hundreds of dollars or more each year in energy costs. We can provide you with an efficient heat pump or furnace from top brands, and all of our heater installation services are completed by screened, experienced HVAC technicians. With a new heater system from Nytech Heating and Cooling in Castle Rock, you'll also have peace of mind in knowing that your heat pump or furnace will be there for you when you need it most.
Contact Nytech Heating and Cooling today to learn more about our heater services, including repair, installation, & maintenance. Call 303-663-6840.